"It's not the Grand-Prix, it's not the Rolex Masters tennis but the third best show in Monaco."
I felt very lucky to be invited by Galderma this year at this prestigious conference.  As a guest of Galderma we stayed at 'Le Hermitage' hotel, we were situated  just one minute walk from the beautiful Casino Square boasting the Cafe de Paris and the Casino.  The conference was held at the impressive Grimaldi Forum building.
Each day was filled with compelling sessions such as 'Rejuvenation of the middle third, the secret of the lid-cheek junction' and 'Hand rejuvenation, optimal therapeutic trends.'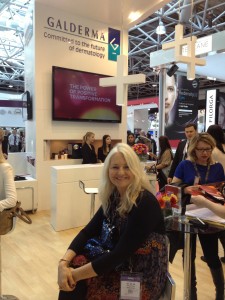 I was very glad to be a part of the conference as we had the opportunity to attend all these lectures including live injection techniques. I learned a new technique for lip injections by the renowned French facial plastic surgeon Herve Raspaldo.  We were also given several insights into jawline definition and facial anatomy.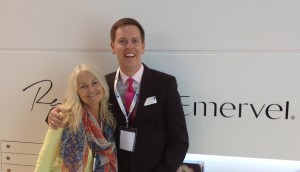 Me & Jack Cottle from Galderma
It is always beneficial to meet other nurse injectors and doctors from various parts of the world.  Often, usually around the breakfast table, the conversation focused on the new legislation that is being brought in by the government, restricting the administration of fillers and relaxants that takes effect in 2014.I would like to thank Galderma for this wonderful opportunity, I can assure you I will put my new found knowledge to good use.