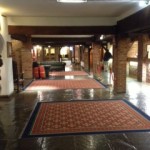 Located within the Copthorne Hotel near Gatwick and part of the Millenium group, Personal Perfection is a new salon with bold ambition. The salon was launched in 2012 and is the brainchild of the owner, Sarah Glanville. Sarah's dream is to have a centre of excellence combining all beauty treatments. With this in mind, she has assembled a team of experts, each specialising in an area of beauty, aesthetic and holistic treatments. Heading up the team is Sarah Glanville herself who is an expert in permanent cosmetics and the innovative HD Brows treatment.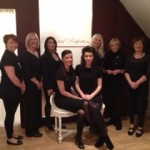 The Personal Perfection team members are all experts with years of experience between them. Amanda Lund-butcher is Personal Perfection's nail technician, Lucky Kang the makeup artist with Lorraine Doron offering complementary therapies.
Alongside this great team, your experience with Personal Perfection will be enhanced by the facilities at the Copthorne Hotel. With free parking, you can enjoy coffee, lunch and dinner.